Hi. I'm Boris. I'm gonna play the drums tonight.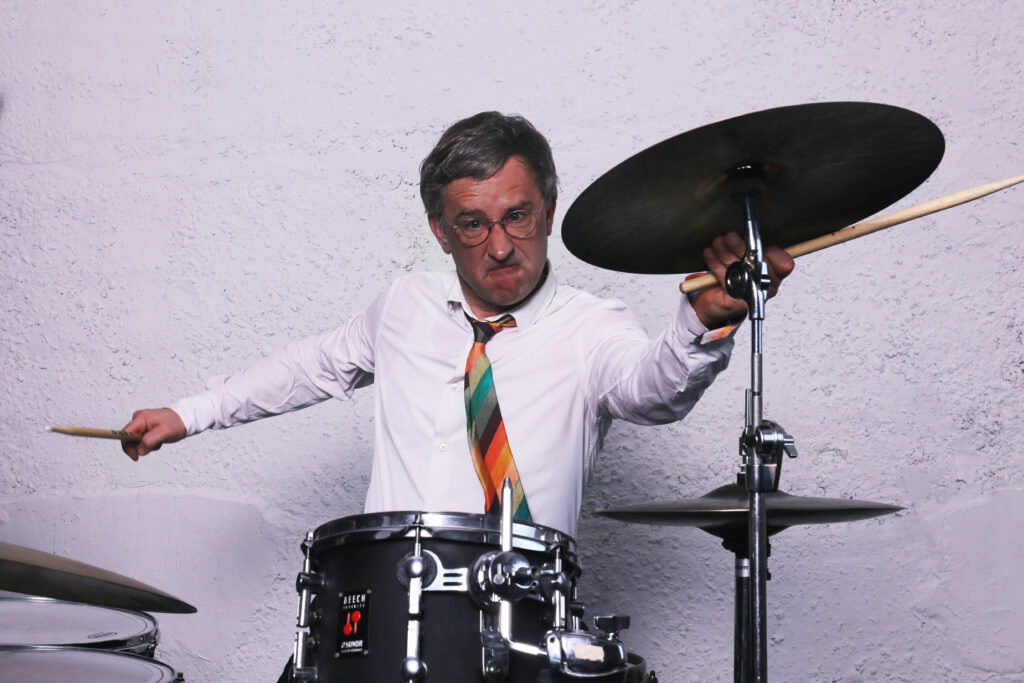 It's pretty simple: I like that and do that a lot. Over some decades I've gained some experience in rock, pop, funk, surf, electronica, metal, both country & western, stuff more on the experimental side, and of course punkrock. I strive to expand that list quite a bit.
Photo: Federica Villi / Berlin Drum Experience
Gear
Here is where I spend quite some time: What you see is a Gretsch USA kit. It doesn't have the famous round badges like the vintage ones have. But it sure does sound great. It is the sound of thunder, to be exact.
Most of the time I use a Ludwig Black Beauty 6″5 that goes really well with it. I tweaked it a bit with Masshoff snare wires. It has now a greater dynamic range. Sometimes I swith the kit and use my old Sonor Signature which is quite a beast. As for Cymbals I'm a Zildjian guy (Constantinople, K and A Custom).

On the side there is a red Roland SPD-SX. I use that for samples and loops. I like the sound of vintage drum machines, sometimes I record samples myself and transform them in the DAW.

I use Cubase, some decent but not exaggerated monitor speakers by Focal and also decent microphones (SM-57, the usual stuff.) Oh, and I built my own subkick microphone out of an old speaker to catch the low end.

More important is of course the music stand.